An arm lift, sometimes called Brachioplasty, is a type of cosmetic surgery. It treats sagging underarms by reducing extra skin, tightening and smoothing tissue, and removing extra fat. An arm lift can make your upper arms look more toned and defined.
Aging and genetics both play a role in the development of sagging skin. You might also be left with extra skin after losing a lot of weight. Regardless of what's causing your sagging skin, there are several things to keep in mind when considering an arm lift.
Why get an arm lift in Turkey?
According to the Turkish Healthcare Travel Council, over 750,000 inbound patients from 144 countries choose Turkey for medical service annually. The popularity of the Arm lift in Turkey is also rising. Let's consider the reasons why women from over the world choose Turkey to do an arm lift. 
Technologically-advanced hospitals
Starting from 2003, the Turkish Ministry of Health launched the Program for Health Support Sector Transformation to increase the financing into the sector and improve the quality of healthcare.
This initiative gave a result, nowadays more than 50 medical centers in Turkey are JCI (Joint Commission International) accredited. This is confirmation that the hospital follows the strict world's standards in medicine.
Currently, Turkish hospitals have achieved the level of top facilities in the USA, Europe, Asia. The equipment is renovated every 1-3 years to provide accurate medical procedures. Due to this, a woman who wants to get an arm lift in Turkey can be sure of its high quality. 
The local government does everything possible to make Turkey a top destination for medical tourism in the world offering an advanced level of medicine at affordable prices. Moreover, the general price policy within the country is not high — accommodation, meals, transport are quite inexpensive in Turkey.
As a result, the prices for medical services in Turkey (including for arm lift ) are 4-5 times lower than in the USA, and 2-3 times than in Germany, Austria, Spain, South Korea, or Israel. 
One more reason to get an arm lift in Turkey is the expert doctors and medical staff that work in the hospital serving international tourists regularly practice in the US and European medical facilities to interchange the experience and apply the newest technologies.
Moreover, many Turkish plastic surgeons are members of international organizations such as the ISAPS (International Society of Aesthetic Plastic Surgery) which gathers top specialists from over the world.
Turkey is a customer-friendly country. Local clinics for plastic surgery offer a wide range of additional services for free.
For instance, accommodation, transfer at the airport, language assistance are already included in the arm lift price. Some clinics are even more generous — they offer spa procedures, meals, and even excursion tours. 
Types of Techniques for Arm Lift in Turkey 
While the ultimate goal of each and every arm lift surgery is to create an upper arm contour that is flattering to the patient, there are several techniques to choose from. Because there is more than one arm lift technique, your arm lift surgery will be customized to your unique needs and goals. During your confidential consultation, The doctor will explain your options in full detail so that you can make an informed, confident decision regarding your treatment. Arm lift techniques include:
Liposuction 
For some patients, liposuction may be used to improve the contours of the upper arms, as well as other areas, such as the stomach, hips, and thighs. Patients who are at or near their ideal weight and who are in relatively good shape may still suffer from stubborn isolated deposits of fatty tissues on the upper arms. These patients may require only liposuction to achieve a more toned and pleasing contour of the upper arms. During the liposuction procedure, a cannula is used to suction out fat cells from the arms, leaving the skin smooth and toned.
Traditional Arm lift 
During traditional arm lift surgery, excess skin and fat between the underarm and the elbow are removed. This is done by making an incision on the underside of the upper arm, which extends down to the elbow. After the excess fat and skin have been removed, the skin is pulled taut and sutured closed. The result (after the healing period is complete) is a beautifully defined contour to the upper arms.
Recovery Time  for Arm Lift 
1 to 3 Days Following Surgery: Patients will experience light to moderate pain following their procedure. The pain is usually well controlled with prescribed medication and/or anti-inflammatories such as Advil or Aleve. Post-procedure the arms will be bandaged and wrapped. This will result in some decrease in range of motion of the arms. The swelling of the hands can be expected even while drains are in place. The patient will be instructed not to wear rings or any other jewelry until swelling has resolved, along with elevation of the arms (hands over heart) while sleeping.
Due to limited mobility in the early stage of recovery, the patient should wear a loose button-up shirt until cleared by his or her surgeon.
1 Week Following Surgery: Pain typically subsides to the point where most patients no longer require pain medication. Swelling and bruising of the arms will be decreasing but will still be apparent and may continue for 2-3 weeks following the procedure.
10 Days Following Surgery: Stitches, bandages, and drainage tubes are removed. Arm mobility increases, however, patients are still advised to avoid stretching or lifting anything heavy.  Most patients are able to return to work and normal daily activities including showering. Your surgeon may advise you to wear a compression garment which will help the healing process.
2 Weeks Following Surgery: Patients typically begin a scar therapy plan that consists of either a silicone-based tape product or a scar cream.
4 to 6 Weeks Following Surgery: Bruising and swelling should be completely subsided revealing the final results of the procedure. Most patients will no longer need to wear compression garments. Patients may gradually resume their exercise regimen.  At 6 weeks most patients are cleared by their surgeon to resume heavy lifting and other types of intense arm activity like tennis and golf. Most patients continue their scar management plan for the next 4-6 months
6 Months Following Surgery: Scarring at incision sites becomes better blended with surrounding skin leaving it less noticeable. The scars will continue to improve for up to 2 years after the arm lift.
Before and After Photos
You can visit my instagram page for before and after photos or just get in touch via Whatsapp to get more photos and information.
Cost of Arm Lift in Turkey
To have an arm lift in Turkey is affordable compared to the UK and other parts of Europe
thanks to lower labor costs in Turkey and the difference in the exchange rate (Turkish Lira is not powerful against Euro, Sterling, and USD Dollar). So, you can have a high-quality arm lift surgery in Turkey for affordable prices.
And That's just a side factor as to why Turkey has an affordable cost for cosmetic surgeries. 
However, Arm Lift procedures in Turkey price can be around $2,400 to 3000$, that's 21% less than the best price in the United State.
Turkey has the cheapest options for arm lift surgery
Arm lift surgery, is an operation in which redundant fat and skin is removed from body. Turkey is a country that the best and the cheapest arm lift surgeries take place. Thanks to the procedure needed for an operation and the currency of the country, Turkey is a cheaper option for people who are searching for an arm lift surgery. Those who look for a cheap option will save at least %50 of their money.
How to choose the best surgeon for your arm lifting operation in Turkey?
Even though Turkey is an appropriate and cheap option for arm lifting, you still need to be tentative while choosing a surgeon. First and foremost, it is crucial to be cautious about illegal operations. In order to find the best arm lift surgeon in Turkey, a good research must be done. You can also use your right to get a free consultation which will provide you a clearer vision of the operation. After that step, you can count on Turkish surgeons as they are pretty renowned for being the best and the most professional in the field.
In which cities you can have an arm lift surgery in Turkey?
The prominent cities for arm lift surgery in Turkey are İstanbul, İzmir, Antalya, and Ankara. You can both find accomplished and experienced surgeons in those cities and transferring from airport to the place that you will accommodate.
References:
https://www.healthline.com/health/cosmetic-surgery/brachioplasty
https://columbiasurgery.org/conditions-and-treatments/arm-lift-surgery-brachioplasty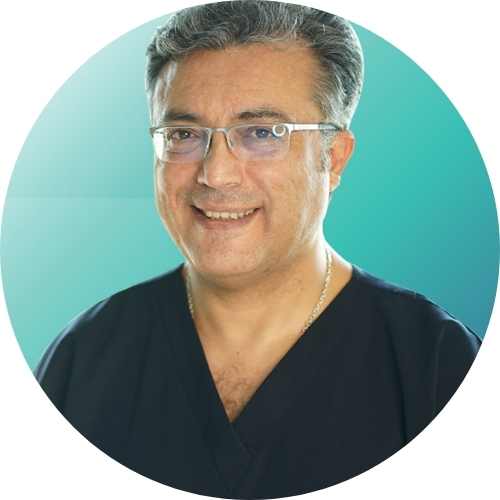 Associate Professor Tayfun Türkaslan is a graduate of Izmir Ege University Faculty of Medicine. The physician, who succeeded in the Medical Specialization Examination (TUS) in the year he graduated, started his specialization at Istanbul University Cerrahpaşa Faculty of Medicine, Department of Plastic Reconstructive and Aesthetic Surgery. The physician, who moved to St James Seacroft University hospital in England in 1997, worked and researched here, and continued his medical experience in our country after his specialization period. The physician, who completed his specialization after the scientific congress and certification processes abroad and was appointed to Istanbul Yavuz Selim Hospital with the title of Plastic and Aesthetic Surgery Specialist, worked here for almost 2 years. The doctor, who worked for 7 years at Vakıf Gureba with his old name and at Bezmi Alem University with his new name, received the title of Associate Professor in the field of Plastic, Aesthetic and Reconstructive Surgery as of 2010. Assoc. Dr. Tayfun Türkaslan; He currently provides professional medical services to his patients in Estetikport Aesthetic Surgery clinic, which he is the founder of.
https://tayfunturkaslan.com/wp-content/uploads/2020/09/Arm-Lift-Surgery-in-Turkey.jpg
320
830
Assoc. Dr. Tayfun türkaslan
https://tayfunturkaslan.com/wp-content/uploads/2021/01/newlogo2.png
Assoc. Dr. Tayfun türkaslan
2020-09-15 18:06:48
2023-09-27 11:26:54
Arm Lift Surgery in Turkey