Excessive fat deposits in the thigh area can be a result of a  lack of exercise and consequent obesity. Skin can also become lax due to excessive and sudden weight loss. Aging aspect can lead to saggy and loose skin around that area too, and A poor thigh contour can cause a disproportionate overall body balance. If you have wrinkles on your thighs that you want to get rid of, or you want to get your skin tightened for a firmer and more youthful look, then thigh lift in Turkey is an amazing solution for you.  
A thigh lift is a procedure that involves the removal of excess skin and fat from either the inner or outer thighs. This body contouring procedure is often desirable after substantial or bariatric weight loss or in individuals for whom dieting and exercise have failed to reduce excess tissue in their upper thighs. Liposuction may be used as an adjunct to the recontouring of the inner thigh. If you are committed to maintaining a healthy lifestyle and a moderate weight, but a thigh lift can help you regain the youthful thigh contours you desire. A thigh lift is often part of a mommy makeover procedure. 
Why get a thigh lift in Turkey? 
According to the Turkish Healthcare Travel Council, over 750,000 inbound patients from 144 countries choose Turkey for medical service annually. The popularity of the Thigh lift in Turkey is also rising. Let's consider the reasons why women from over the world choose Turkey to do a thigh lift. 
Technologically-advanced hospitals
Starting from 2003, the Turkish Ministry of Health launched the Program for Health Support Sector Transformation to increase the financing into the sector and improve the quality of healthcare.
This initiative gave a result, nowadays more than 50 medical centers in Turkey are JCI (Joint Commission International) accredited. This is confirmation that the hospital follows the strict world's standards in medicine.
Currently, Turkish hospitals have achieved the level of top facilities in the USA, Europe, Asia. The equipment is renovated every 1-3 years to provide accurate medical procedures. Due to this, a woman who wants to get a thigh lift in Turkey can be sure of its high-quality. 
The local government does everything possible to make Turkey a top destination for medical tourism in the world offering an advanced level of medicine at affordable prices. Moreover, the general price policy within the country is not high — accommodation, meals, transport are quite inexpensive in Turkey.
As a result, the prices for medical services in Turkey (including for thigh lift ) are 4-5 times lower than in the USA, and 2-3 times than in Germany, Austria, Spain, South Korea, or Israel
One more reason to get a thigh lift in Turkey is, The expert doctors And Medical staff works in the hospital serving international tourists regularly practice in the US and European medical facilities to interchange the experience and apply the newest technologies.
Many Turkish plastic surgeons are members of international organizations such as the ISAPS (International Society of Aesthetic Plastic Surgery) which gathers top specialists from over the world.
Turkey is a customer-friendly country. Local clinics for plastic surgery offer a wide range of additional services for free.
For instance, accommodation, transfer at the airport, language assistance are already included in the thigh lift price. Some clinics are even more generous — they offer spa procedures, meals, and even excursion tours. 
Types of Thigh Lift Procedure 
There are multiple techniques to customize a thigh lift procedure to the needs of individual patients. These are differentiated by the size and shape of the incision used to remove excess skin, fat, and tissue. Your plastic surgeon will evaluate your candidacy for each of these kinds of thigh lifts and recommend the procedure that suits your needs and preferences. 
Inner Thigh Lift
This type of thigh lift targets the inner thigh. It deals with exercise-resistant fat and sagging skin that leads to reduced skin elasticity.
During an inner thigh lift, your plastic surgeon will make an incision at the junction where the thigh meets the pubic area. This allows him/her to access the underlying tissues while making the most discreet incision possible since the resulting scar can easily be hidden by underwear. Your plastic surgeon will then remove a wedge of skin and possibly fat from the region and tighten the remaining skin to provide improved leg contours.
Mini Thigh Lift
If you have sagging tissues only in the upper thigh of the leg, you may qualify for a mini thigh lift, a modification of the inner thigh lift technique that involves only a short scar in the groin area. While this technique offers less dramatic results, it produces only minimal scarring and typically requires a shorter recovery period.
Bilateral Thigh Lift
The bilateral thigh lift or "outer thigh lift," is designed to tighten skin on the front and outside of the leg. During this, your surgeon will make an incision at the top of the leg where the lower edge of a bikini bottom or pair of underwear would be, creating a "V" shape. 
Depending on your needs, this incision may wrap around to your hip or buttocks area. Your surgeon will then remove a certain amount of skin, depending on your needs and preferences, before pulling the remaining skin up and attaching it to the same area so that it is smooth.
Medial Thigh Lift
A medial thigh lift reduces excess skin and fat on the upper portion of the inner thigh. It is designed for patients who are dissatisfied with the shape of their legs or who would like to remove excess skin after extreme weight loss. During a medial thigh lift procedure, an incision is made in the groin, extending to the back of the crease of the buttock or to the hip. It might also include vertical scars extending down the legs from the groin for greater access to underlying tissue. The skin is lifted, removing excess skin and fat to improve the shape of the leg and tone it.
Recovery Time for Thigh Lift
One week after your procedure, you will return for a follow-up appointment, during which your surgeon will examine your thighs and discuss any questions you have and remove your sutures and drains if your incisions are sufficiently healed. 
And During the first 24 hours after surgery for the aftercare, You will need assistance in performing regular activities like making food and going to the bathroom. 
You will need to rest, positioning your body so that you do not stretch your thigh tissue. Many patients use pillows to take the pressure off of the legs during healing. 

Sleeping can help your body recover from surgery, but you will need to wake up at regular intervals to take your medications. 

you should not climb stairs, squat, or perform any strenuous activities, you should take short walks around your home to keep your blood circulating.

2 days after your thigh lift, you may shower, carefully removing your compression garment and bandages to gently wash your thighs.

2-3 weeks after thigh lift surgery, scars may appear more pronounced or red at this point, but they will begin to fade over the following weeks and months. You should be able to resume gentle exercise and driving.

Approximately one month after your thigh lift, You may stop wearing your compression garment, with your plastic surgeon's approval. 

Swelling and bruising should subside. If you continue to experience discomfort and inflammation, contact your plastic surgeon, as this may be a symptom of a complication.

6-8 weeks after surgery, you should be able to resume your regular exercise regimen, as long as your plastic surgeon clears you for this level of activity. 
And in a period of  6-12 months after your thigh lift surgery, your recovery process should be complete. 
Before and After Photos
You can visit my instagram page for before and after photos or just get in touch via Whatsapp to get more photos and information.
Cost of thigh lift in Turkey
Costs of thigh lift surgery can vary widely according to the surgeon's experience and the exact type of procedure. Costs of thigh lifts in Turkey, along with many other cosmetic procedures, are much lower compared to Europe and the US.
In most cases, thigh lifts are considered cosmetic surgery and therefore not covered by health insurance.
Always inquire about the full price which takes into account not only the price of surgery but additional costs such as anesthesia fees, operating room facilities, and hospital costs, examinations, second procedure cost if necessary, etc.
As for How much is a thigh lift cost in Turkey? A thigh lift surgery price in Turkey is around 2,600$ no extra fees.
Compared to the average cost in the USA & UK which is around 5200$ . and according to 2019 statistics from the American Society of Plastic Surgeons. This average cost is only part of the total price – it does not include anesthesia, operating room facilities, or other related expenses.
The cheapest thigh lift surgery in Turkey
Thigh lift operation is convenient for the people who are uncomfortable with the form of their upper legs. Considering that exercise and a healthy diet will not give the results that anticipated, they look for a cheap and favorable surgery. If you consider yourself in such a situation, Turkey is one of the cheapest countries that supply thigh lift surgeon. The reason that Turkey is cheaper for this type of operations is that both its currency is lower than Euro and aesthetic surgery is quite popular, thus the procedure is easier.
Are Turkish thigh lift surgeons good?
Turkish surgeons are preferred by many people from different countries for different types of cosmetic surgery. If you know what you want, they will do their best to make your dreams come true and you will most probably have an operation that comes out of the hands of the best thigh lift surgeon in Turkey. Considering their experiences and education, you can count on Turkish surgeons without any hesitation. Nevertheless, be aware of the fake clinics.
Which city you must prefer?
İzmir, Antalya, Ankara, and İstanbul are the best cities for finding a good clinic and professional Turkish surgeons. Some of the clinics in those cities will supply you transferring and accommodation, too.
References:
https://www.verywellhealth.com/inner-thigh-lift-surgery-2709901
https://www.plasticsurgery.org/cosmetic-procedures/thigh-lift/procedure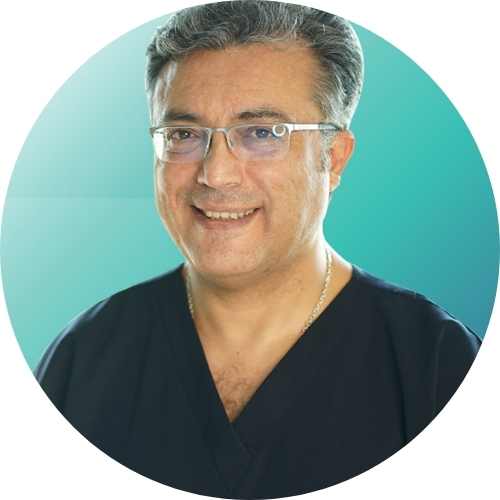 Associate Professor Tayfun Türkaslan is a graduate of Izmir Ege University Faculty of Medicine. The physician, who succeeded in the Medical Specialization Examination (TUS) in the year he graduated, started his specialization at Istanbul University Cerrahpaşa Faculty of Medicine, Department of Plastic Reconstructive and Aesthetic Surgery. The physician, who moved to St James Seacroft University hospital in England in 1997, worked and researched here, and continued his medical experience in our country after his specialization period. The physician, who completed his specialization after the scientific congress and certification processes abroad and was appointed to Istanbul Yavuz Selim Hospital with the title of Plastic and Aesthetic Surgery Specialist, worked here for almost 2 years. The doctor, who worked for 7 years at Vakıf Gureba with his old name and at Bezmi Alem University with his new name, received the title of Associate Professor in the field of Plastic, Aesthetic and Reconstructive Surgery as of 2010. Assoc. Dr. Tayfun Türkaslan; He currently provides professional medical services to his patients in Estetikport Aesthetic Surgery clinic, which he is the founder of.
https://tayfunturkaslan.com/wp-content/uploads/2020/09/Thigh-Lift-Surgery-in-Turkey.jpg
320
830
Assoc. Dr. Tayfun türkaslan
https://tayfunturkaslan.com/wp-content/uploads/2021/01/newlogo2.png
Assoc. Dr. Tayfun türkaslan
2020-09-01 01:53:11
2023-09-27 11:26:54
Thigh Lift Surgery in Turkey