Today, men and women have a young and healthy appearance to be able to reach their ideals in terms of physical appearance. There are several well-known surgical and cosmetic procedures, such as Rhinoplasty, Otoplasty, Brazilian Butt Lift, or Botox that would give you a better look. However, there is a procedure that has gained popularity in recent years due to its short-term results and rapid recovery, buccal fat removal, or also known as Bichectomy.
Bichectomy is an aesthetic facial procedure that consists of Bichat's adipose bag remover, which is located in two fat compartments inside the cheeks. Do not worry, Bichat bags are not essential for the body and your main one is for the first years of life chewing and sucking for babies.
Bichectomy is recommended for people who, despite diets and exercises, still have a round face, making them look more weighty.
Why get Bichectomy in Turkey?
There are many advantages to having bichectomy surgery performed in Turkey. Let us briefly talk about the reasons for having a Hollywood Cheek surgery performed in Istanbul.
The fact that the most outstanding Aesthetic Surgeons of the world are in Istanbul

The fact that the cosmetic Surgery Prices are in Turkey is much lower than in other European countries.

A-Class Hospital option in Istanbul and the top level of Medical Equipment

The fact that with its five-star hotel options, Istanbul is among the indispensables in the service area

The fact that Istanbul is the center of the world in terms of transportation

Quality of doctors and equipment 
Bichectomy is among the aesthetic procedures, where its procedure is considered a special field and only physicians who are experts in this field can perform it. The fact that Istanbul is commonly preferred in health services has increased the number of qualified doctors and clinics here. The best quality doctors of the country serve in this city and meet the expectations of the people at the highest level. This factor also plays an important role in people's preference for Istanbul for bichectomy.
Besides the doctors' quality, it is known that the medical equipment used is highly developed and of high quality. Technological devices are used effectively in this field. Thus, the success rate in bichectomy and other procedures has increased significantly.
When you undergo a bichectomy procedure in Europe, there are a number of additional costs that you have to pay. You may need to pay extra for transactions such as accommodation, transfers, transportation, and consultation. In Turkey, all of these are included in the given price. In other words, you will not be asked for any additional expenses in Istanbul, except for the amount you pay for the bichectomy surgery itself. You benefit from services such as transportation, accommodation, and transfers completely free of charge.
You Don't Await Your Turn for a Bichectomy Procedure in Istanbul
The number of clinics providing high-quality services in the USA or European countries is limited. This causes patients to flood into high-quality clinics. As a result of all of these, it may be expected to wait for a few weeks for bichectomy or another similar procedure. But Istanbul provides you with great convenience in this regard. Being developed in the field of medicine in general, Turkey has raised a large number of high-quality physicians. This means that many high-quality clinics are available in Istanbul.
You do not need to wait in line due to the high number of clinics and doctors providing high-quality services in Istanbul. If you decide to have a bichectomy in Istanbul after the online consultation, planning is done very quickly. You will have bichectomy surgery as soon as possible and you will have the opportunity to return to your country with the face of your dreams.
Bichectomy Procedure 
Buccal fat removal surgery requires an incision on the inside of the mouth, on the inner portion of the cheek. A small 2-4cm long incision will be made between the cheek and gums, near the second molar on both sides of the mouth. Occasionally, the buccal fat pad may be removed during a facelift and not necessitate an incision inside the mouth. Through this incision, fat will be excised, sculpting the cheek to a slender, pleasing contour. Dissolvable sutures will then be used to close the incision.
The goal of buccal fat removal is to thin the cheeks, specifically in the area of the cheek hollows. Although a face that is naturally soft and filled out is considered youthful, some people find that their face feels too full, even chubby.
Recovery Time for Bichectomy 
Some swelling, bruising and discomfort are normal immediately following surgery. 
Showering and bathing are permitted the day after surgery. Light activity is allowed and encouraged however, no heavy lifting or strenuous activity should be attempted during the first 72 hours after surgery. Aerobic and impact cardio exercise should be avoided for one week post-operatively.
Before and After Photos
You can visit my instagram page for before and after photos or just get in touch via Whatsapp to get more photos and information.
Cost of Bichectomy in Turkey
In Europe, Bichectomy costs between €2000 up to €5000. This is only for the surgery, though. When the consultation and aftercare costs are included, the prices go up about €500– €1000 more.
The bichectomy cost in Turkey is cheaper due to many factors, but approximately the main reason is the local government does everything possible to make Turkey a top destination for medical tourism in the world offering an advanced level of medicine at affordable prices. Cost of bichectomy in Turkey is €1000 in 2020
The general price policy within the country is not high — accommodation, meals, transport are quite inexpensive in Turkey.
As a result, the prices for medical services in Turkey (including for Bichectomy ) are 4-5 times lower than in the USA, and 2-3 times than in Germany, Austria, Spain, South Korea, or Israel. And the doctors are really experienced. 
References:
https://www.healthline.com/health/all-about-buccal-fat-removal-for-thinner-cheeks
https://academic.oup.com/asj/article/26/3/330/205411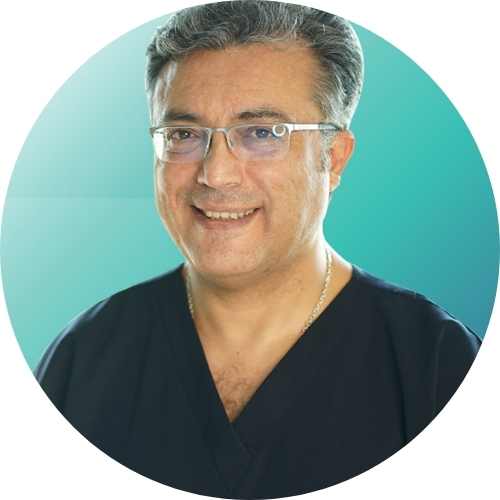 Associate Professor Tayfun Türkaslan is a graduate of Izmir Ege University Faculty of Medicine. The physician, who succeeded in the Medical Specialization Examination (TUS) in the year he graduated, started his specialization at Istanbul University Cerrahpaşa Faculty of Medicine, Department of Plastic Reconstructive and Aesthetic Surgery. The physician, who moved to St James Seacroft University hospital in England in 1997, worked and researched here, and continued his medical experience in our country after his specialization period. The physician, who completed his specialization after the scientific congress and certification processes abroad and was appointed to Istanbul Yavuz Selim Hospital with the title of Plastic and Aesthetic Surgery Specialist, worked here for almost 2 years. The doctor, who worked for 7 years at Vakıf Gureba with his old name and at Bezmi Alem University with his new name, received the title of Associate Professor in the field of Plastic, Aesthetic and Reconstructive Surgery as of 2010. Assoc. Dr. Tayfun Türkaslan; He currently provides professional medical services to his patients in Estetikport Aesthetic Surgery clinic, which he is the founder of.
https://tayfunturkaslan.com/wp-content/uploads/2020/09/Bichectomy-Surgery-in-Turkey.jpg
320
830
Assoc. Dr. Tayfun türkaslan
https://tayfunturkaslan.com/wp-content/uploads/2021/01/newlogo2.png
Assoc. Dr. Tayfun türkaslan
2020-09-01 01:58:11
2023-09-27 11:26:54
Bichectomy Surgery in Turkey